8510 Balboa Blvd
Northridge, CA 91325
(818) 654-3400
(866) 654-3471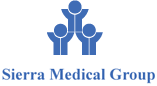 44469 N. 10th Street W
Lancaster, CA 93534
(661) 945-9411

275 N. El Cielo Road
Palm Springs, CA 92262
(800) 500-5215
(760) 969-6526

4580 California Ave
Bakersfield, CA 93309
(661) 327-4411

1305 Marsh St.
San Luis Obispo, CA 93401
(661) 327-4411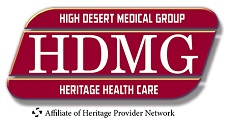 43839 N. 15th St. W
Lancaster, CA 93534
(800) 266-4364
(661) 945-5984

12370 Hesperia Road Ste. 3
Victorville, CA 92395
(760) 245-4747

191 S. Buena Vista St., Suite 200
Burbank, CA 91505-4542
(818) 637-2000

600 City Parkway West, Suite 400
Orange, CA 92868
(800) 747-2362
Regal Medical Group (RMG)
With a network spanning more than 5,000 square miles and thousands of health care providers, Regal Medical Group is part of one of Southern California's largest managed health networks. That size works to your advantage, allowing us to be there to coordinate all of your health care, when and where you need us. In spite of our size, we remain rooted in close community and operate upon the simple, traditional principles of knowing our customer, and providing respectful, personal, quality care.
At Regal, we know that navigating the healthcare system can be complicated for patients and for physicians. We also believe that during a visit to your doctor, the focus should be on health and wellness. You should be discussing things like prevention, diagnosis, treatment and healing, not coverage, networks, claims, regulations and billing. That's where an IPA, like Regal Medical Group, is able to serve both patients and physicians, by managing the business of managed care so that you don't have to.
Regal Medical Group works together with your healthcare plan and your PCP to keep things running smoothly. We collaborate with our physicians to provide quality care, while focusing on minimizing your out of pocket expenses. One way that we keep your overall health care costs low is by emphasizing preventative care in order to keep you healthy.
« Back
Sierra Medical Group (SMG)
Sierra Medical Group represents the future of medicine. Throughout our twenty five year history serving Antelope Valley, we have diligently invested our time and resources in the development of programs and services responsive to the healthcare needs of today's patient, while adapting to the increasingly diverse needs of tomorrow's health care agenda.
At SMG your health is our priority. An excellent team of specialty physicians who are either board certified or board eligible supports our primary care physicians providing you with a comprehensive healthcare network that is fully committed to your individual needs.
At SMG, we work hard to ensure that our patients receive quality medical care. This is why you will find easy access to your doctor, minimal waiting time for referrals, and staff members that genuinely care for your well-being.
« Back
Desert Oasis Health Care (DOHC)
DOHC is a team of highly skilled primary care physicians and ancillary providers, servicing the community with all their health care needs from newborn to senior care. We have convenient locations throughout the Coachella Valley, Morongo Basin and Yucca Valley areas.
DOHC's services include access to 6 Immediate and Urgent Care Centers - Bermuda Dunes, Indio, Palm Desert, Palm Springs and Yucca Valley. Our programs include Living and Aging Well, Home Health Services and Medication Management Services which are committed to improving your health proactively.
We are affiliated with every hospital in the Coachella Valley, which includes Eisenhower Memorial Hospital, Desert Regional Medical Center, John F. Kennedy Memorial Hospital and Hi-Desert Medical Center.
« Back
Bakersfield Family Medical Center (BFMC)
Bakersfield Family Medical Center provides excellence in health care to our patients in professional settings that promote wellness and preventive medicine in Kern County. Throughout the twenty year history of our medical group, we have diligently invested our resources in the development of programs and services responsive to the healthcare needs of today's patient while adapting to the increasingly diverse needs of tomorrow's healthcare agenda.
Our facilities offer superior patient convenience by providing Urgent Care, Pharmacy, Lab, Radiology, Pediatrics and a variety of specialty services at one convenient site. In addition, the Heritage Physician Network is a group of physicians located throughout Kern County who have joined together to form an Independent Physicians Association (IPA). These IPA physicians remain affiliated with BFMC although they maintain their own individual offices. Members who choose physicians in Heritage Physician Network will see their selected doctors in their conveniently located private offices. All members of Heritage Physician Network can access the full range of services, programs and specialists offered by BFMC.
« Back
Coastal Communities Physician Network (CCPN)
CCPN is an Independent Practice Association (IPA) formed in 2006, consisting of a network of contracted physicians located throughout the San Luis Obispo and Tulare counties. These IPA physicians are affiliated with BFMC/CCPN for the coordination of care rendered to members who have selected CCPN as their primary medical group.  Members who choose physicians of CCPN will see their doctors in their conveniently located private offices and also have access to a whole network of out-of-area specialists.  All members of CCPN can access a full range of services, programs and specialists through these contracted providers.
« Back
High Desert Medical Group (HDMG)
HDMG has a long-standing promise to provide residents of the Antelope Valley with the highest quality health care possible. Living up to our promise is an on-going commitment, which necessitates our growth as a multi-specialty medical group providing a wide range of health care services for our patients. For more than 25 years, we've been fortunate to have an impressive team of health care professionals, administrators, support personnel and dedicated volunteers who work in unison to help us deliver on our promise.
Together, we partner with local hospitals, medical experts and business leaders, and we actively support numerous organizations, educational, cultural and recreational events. Our team of healthcare professionals is available and ready to help you with all of your medical needs. We accept over 85 different health plans, including HMO, PPO, POS, EPO, Private and Medicare plans. Our Lancaster facility offers the convenience of having your Primary Care Physician, Lab, X-Ray, Urgent Care, Pharmacy, a Health Education Department, Infusion Center, and a multitude of subspecialties all under the same roof. In addition, our Urgent Care is now open 24 hours a day 7 days a week including holidays. We also have a full service Occupational Medicine Center on-site.
« Back
Heritage Victor Valley Medical Group (HVVMG)
Heritage Victor Valley Medical Group has exceeded our members' expectations since its inception in 2003 through personalized care by a staff of skilled professionals, a speedy referral system, and a panel of specialists to serve all your medical needs.
We believe the most important aspect of healthcare is tending to the personal needs of our patients. Our facilities are equipped with some of the finest diagnostic equipment and technicians available. We have the resources and commitment to always bring the best to meet the new challenges and ever-changing health care needs of the Victor Valley region.
« Back
Lakeside Medical Group (LMG)
Lakeside Medical Group is a comprehensive healthcare provider with a network of physicians and services throughout the San Fernando, San Gabriel and Santa Clarita Valleys, as well as parts of Ventura and San Bernardino Counties. We aim to deliver quality, affordable healthcare to the communities we serve.
We bring more than 20 years of innovation in healthcare delivery and management systems to our integrated network of services, which include hundreds of primary care physicians and over a thousand specialists; ancillary services, such as an outpatient surgery center, urgent care centers and physical therapy; and affiliations with premier hospitals, labs and other support services.
Our commitment to complete patient care includes developing new and better ways of delivering healthcare. From our approach to prevention and disease management to our hospitalist program and more, your care is coordinated so that you have the best possible outcomes.
« Back
ADOC Medical Group (ADOC)
ADOC Medical Group (ADOC) is an independent practice association, a medical group of over 275 private physicians and 600 specialty physicians who are dedicated to providing affordable, quality healthcare for individuals of all ages. We are affiliated with most major health plans, including many HMOs.
With offices throughout the greater Orange County area, chances are board-certified primary care physician and board certified specialists you need are in your own neighborhood.
Our goal is to help you make better care decisions for yourself and your family.
« Back
Technology
Heritage Provider Network recognizes that the efficient use of technology can improve quality of care while reducing costs. HPN's Management Information Systems provides such technology and supports both the managed care and clinical operations. The technologies we use incorporate a cohesive mix of industry-leading third party software and in-house developed suite of applications. Aside from the typical enterprise-level products, the major applications utilized at HPN are EZ-CAP, NextGen, and our suite of products.
EZ-CAP Management Systems

Management of the managed health care members is HPN's core business. The EZ-CAP application supports our business functions by ensuring proper management of HPN members and assigning them to the appropriate medical groups and service areas for the best appropriate care. The EDI application, EZ-EDI, is fully compliant to handle HIPAA transactions and maintains the healthcare data secure.

Our providers enjoy the ease of working with HPN from their medical practices using our web-portal, EZ-NET, to coordinate the referrals to HPN's specialty network. EZ-NET improves efficiency by communicating real-time and reduces paperwork to support a greener environment.

EZ-CAP is a Windows-based system with a fully integrated system using the same database to manage their entire suite of products. It is scalable and flexible to meet HPN's changing business needs. EZ-CAP integrates with other applications providing real-time information.

NextGen Health Information Systems

HPN utilizes NextGen products which provides Enterprise Practice Management (EPM) and Electronic Medical Records (EMR) management.  What makes NextGen unique is their integrated approach which holds patient data for practice management, electronic medical records, and Image Control System (ICS) in a single database.

HPN has recognized the importance of electronic medical records to assist the patient in immediate, thorough and comprehensive medical care.  Our providers can conveniently view appointments, to-do lists, create documents, manage prescriptions and images as well as e-mail from one screen. This comprehensive system interfaces with labs, hospitals, and pharmacies, enabling providers to coordinate care beyond the examination room.

One such example is the use of ePrescribing through Sure Scripts which verifies the patient's prescription historical records along with their past medical history to determine possible disease and drug interactions and contraindications.  The use of this technology will ensure the delivery of high quality of care by preventing potential errors.

HPN is implementing the NextGen's web-based patient portal which allows secure communications between the patient and the provider.  It allows the patients to make appointments, get copies of the medical reports, and get educated of the medical condition from the extensive medical education library that is available online.

Since NextGen EMR is CCHIT-certified and highly recognized for its quality, it meets the federal IT guidelines set forth by the Obama Administration.

q Suite of Products (q.Care, q.Health, q.Analytics, q.Auth, q.Metrics, q.Call, q.Doc)

q.Care helps physicians to anticipate the health care needs of their patients and provide the appropriate preventive care. Through member profiling and disease stratification, q.Care helps to effectively allocate available resources, formulate and execute individualized care plans and successfully manage high risk members.

q.Health maximizes Medicare reimbursement by facilitating the accurate coding of diagnoses and greatly enhances HCC health care management through complex data consolidation and a number of customized reports.

q.Analytics offers an executive information system for managed care organizations, analyzes company performance and medical expenses, reports results and helps organizations to stay in line with their strategy and objectives.

q.Auth is an authorization management system which integrates clinical and rules based criteria.

q.Metrics improves quality and effectiveness of care by assuring compliance with the set of proposed measures. q.Metrics provides analytical tools that support healthcare reimbursement models based on quality measures. Focused on the HEDIS measures related to the Star and Pay-for-Performance (P4P) programs for senior and commercial population, q.Metrics helps to improve member health, quality scores and financial results while engaging patients in their healthcare.

q.Call is used to effectively document and manage member calls. Member Call Documentation page is used to thoroughly document every incoming call. The specially designed layout helps users to organize incoming inquiries and record the reason for each call, its progress and result without missing any details. The pre-populated member's information section helps to process calls more efficiently. And the issues that cannot be resolved at hand are immediately assigned, as action items, to the appropriate team members.

q.Doc is document management system designed to provide the quick and easy access to patient documentation. In the quest to reduce time and cost of handling paper files, q.Doc consolidates information originating from multiple sources, including ad-hoc uploads and amendments, and makes all of them available to authorized users through the secure internet portal.